(or how to get out of your routine!)
Les vacances sont le moment idéal pour passer du temps avec votre cheval en dehors de la carrière et du manège. En effet, votre cheval a aussi besoin de changer d'air pendant cette période de baisse de régime. C'est l'occasion d'en profiter pour faire de nouvelles activités ! Ces conseils sont aussi bons à prendre pour sortir de votre routine quotidienne avec votre cheval, varier ses activité l'été ou si vous avez envie d'essayer de nouvelles choses. 
We propose you today different activities to do on horseback/on foot, with all the physical and psychological benefits that this will bring to your horse.
1. Add the pre/paddock exits to his routine
In some stables, horses do not have the opportunity to go to the paddock on a regular basis during the year. This period is therefore the perfect time to let your horse get some fresh air in a paddock or in a meadow. This will create a new routine. Some people choose to leave their horse in a special boarding facility for a period of 1 to 2 months, which is very refreshing for the horse. But beware, prolonged pasturing can dislocate your horse, especially in the croup and back . It is therefore necessary to follow a progressive fitness protocol when the horse returns from the pasture.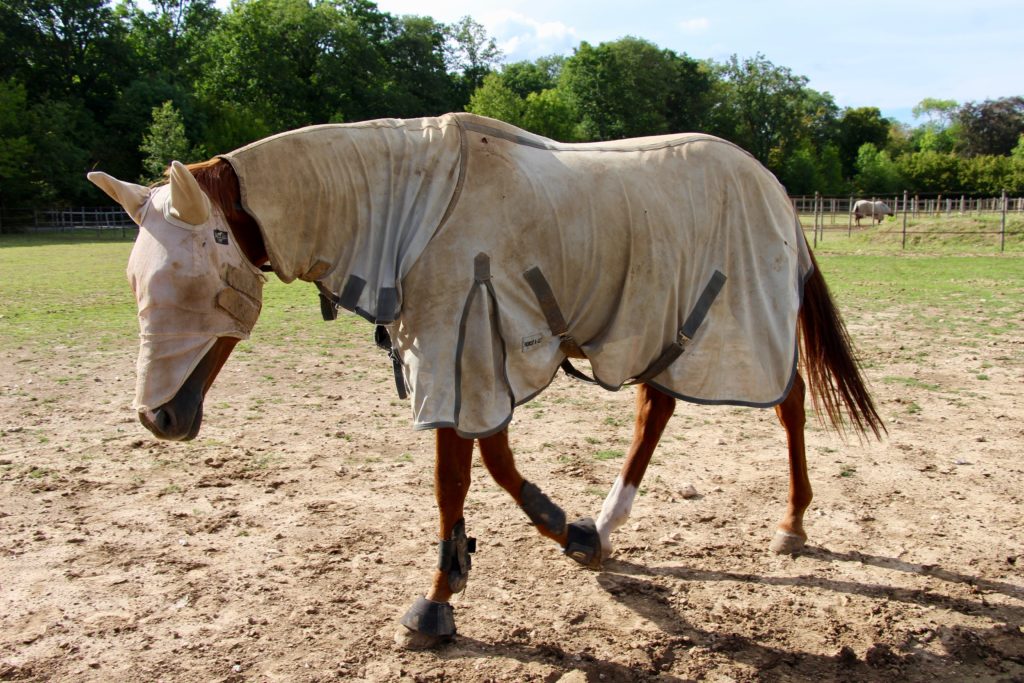 Some boarding stables offer herd packages. Of course, it can be very revitalizing for your horse to return to the "wild", free state. However, certain conditions must be respected if you wish to take the plunge and offer your horse the camp of his dreams:
You will be asked to

unfurl

(at least hind legs), 
The first days are to be

watched

to make sure that everything goes well between the horses, 
Think of equipping your horse with an

anti-fly mask.

If necessary, a comfortable anti-fly shirt that he can keep on permanently.
La mise au pré doit se faire progressivement pour les chevaux habitués à vivre en box. Si la mise au pré en troupeau ne vous tente pas, vous pouvez également faire le choix de mettre votre cheval au paddock/pré quelques heures par jour. Il n'en sera pas trop déstabilisé. 
Pendant la saison de l'été, il est essentiel de venir vérifier que tout va bien au quotidien. Vérifier l'accès à l'eau fraîche et à une zone ombragée sont des incontournables. Par ailleurs, il est aussi important de vérifier l'état de la clôture pour éviter toute sorte d'accrochage et blessures. De plus, des broussailles pourraient couper la charge d'électricité disponible et ainsi ne plus remplir pleinement son rôle.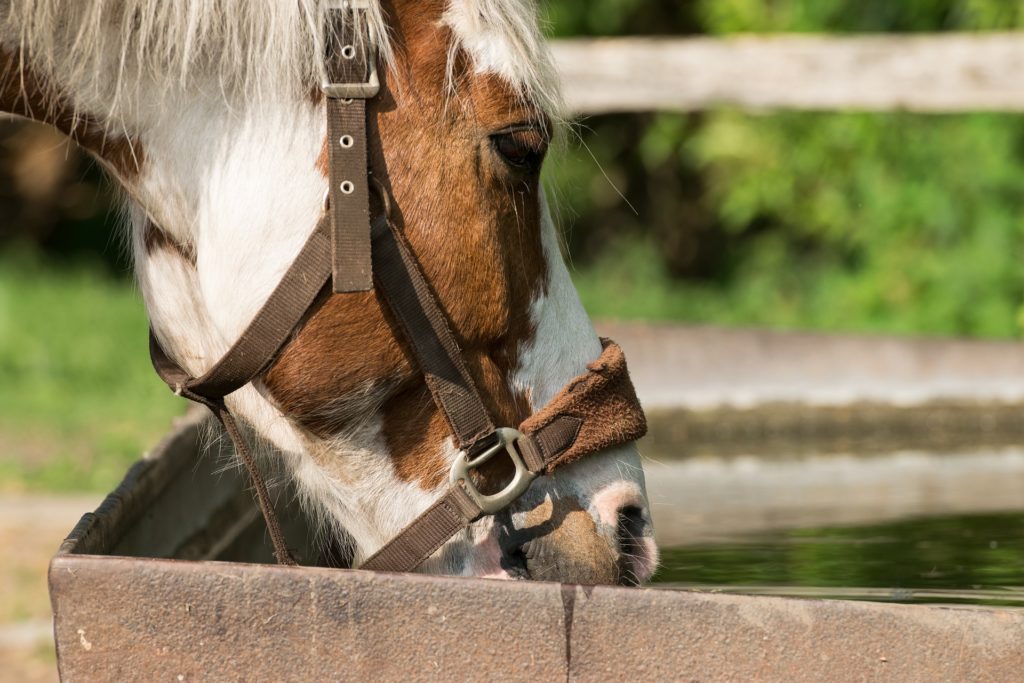 Having your horse in the meadow is also an opportunity to linger on his grooming, his care and his behavior: 
Leave the

hair

long

to help the horse protect itself from insects naturally, while taking care to untangle it well to avoid the "dreadlocks" effect,
Check the condition of the

hooves

and their

dryness

level by greasing them regularly,
Remove

fly

eggs

from its limbs, using a pumice stone or, very gently, with a razor,
Chasser les

mouches plates

, qui se logent au niveau des parties intimes du cheval (fourreau, anus), à l'aide d'huile alimentaire. Ainsi, elles glissent et ne peuvent plus l'embêter !
Spend time

observing it

: is it dominant or submissive in nature? What are its interactions with other animals? Does it come to you out of curiosity? Is it easy for you to catch it? This is an opportunity to get to

know

your horse

better

and to develop your relationship with him without constraint!
2. Allez à la plage l'été
Emmenez votre cheval à plage le temps d'un weekend ou plus est aussi une activité qui peut faire beaucoup de bien à votre cheval. Avant le grand départ, renseignez-vous auprès des villes balnéaires pour connaître les plages autorisées et les plages interdites ainsi que les horaires d'accessibilité pour les cavaliers. Il est conseillé de s'y rendre à marée basse. Cela vous permettra de profiter pleinement de la plage et d'un sol relativement « dur » pour trotter et galoper.
A walk on the beach is also physically beneficial for the horse as the sea water will help to massage the limbs of your horse. Psychologically too, as the change of air is very refreshing. Beware of your protective gear: it is not advisable to put it on at this time, at the risk of never seeing it again, carried away by the swell! Also, don't forget to remove any salt residue with clear water by showering your horse after your outing.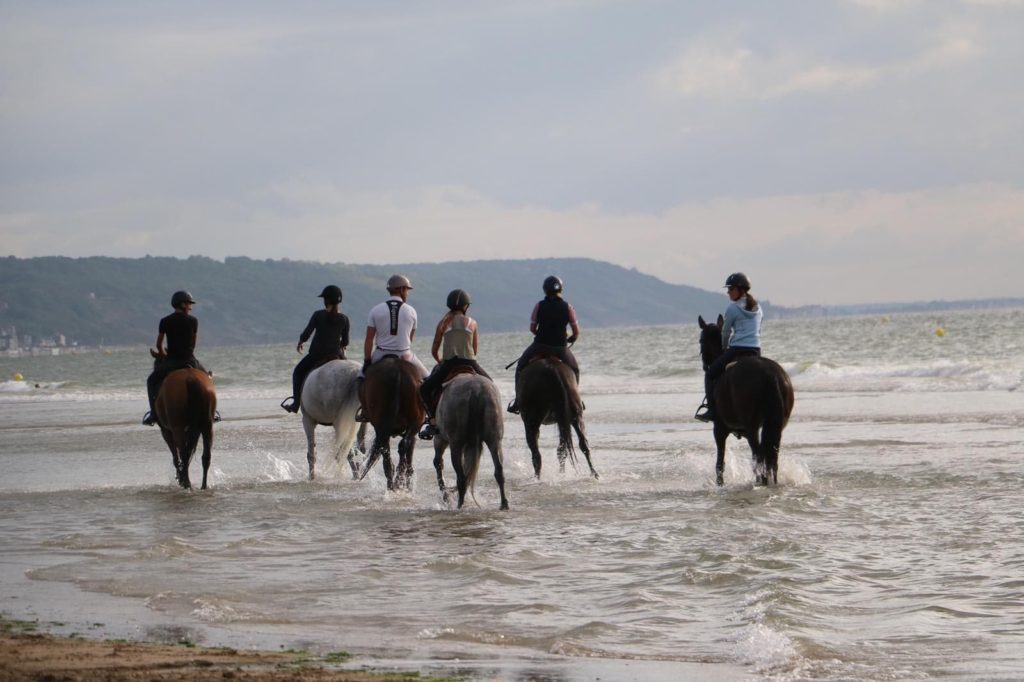 Sometimes the beach can be very impressive for your horse. In this case, and to avoid fear and stress, it is advisable to be accompanied by one or more horses used to the beach. This could also be an opportunity to have friends from the stable accompany you?
Tip:

Use your Seaver sensor to monitor your horse's heart rate.cardiac effort of your horse. Indeed, a flagrant increase in heart rate can be indicative of a peak of stress or excitement. It will help you to better understand your horse. Alternatively, Seaver can be useful to better understand your horse's level of recovery after a great gallop on the beach! 
3. Go outdoors for a whole day
If you don't have a means of transport for your horse, consider going for a full day ride or even several days for the bravest. All you need to do is prepare your itinerary in advance, your saddlebags with everything you need to eat and drink. If the days are hot, remember to find a watering place for your horse. If you are planning this outing, be aware that it will help to keep your horse in shape. If you intend to ride for a long distance, you should go for a walk. 
Tip:

When going on a hike, it is quite possible to start a Seaver training on its application. At the end, all you have to do is select the discipline "Hiking" to get the GPS track of your outing, the distance covered and your average speed!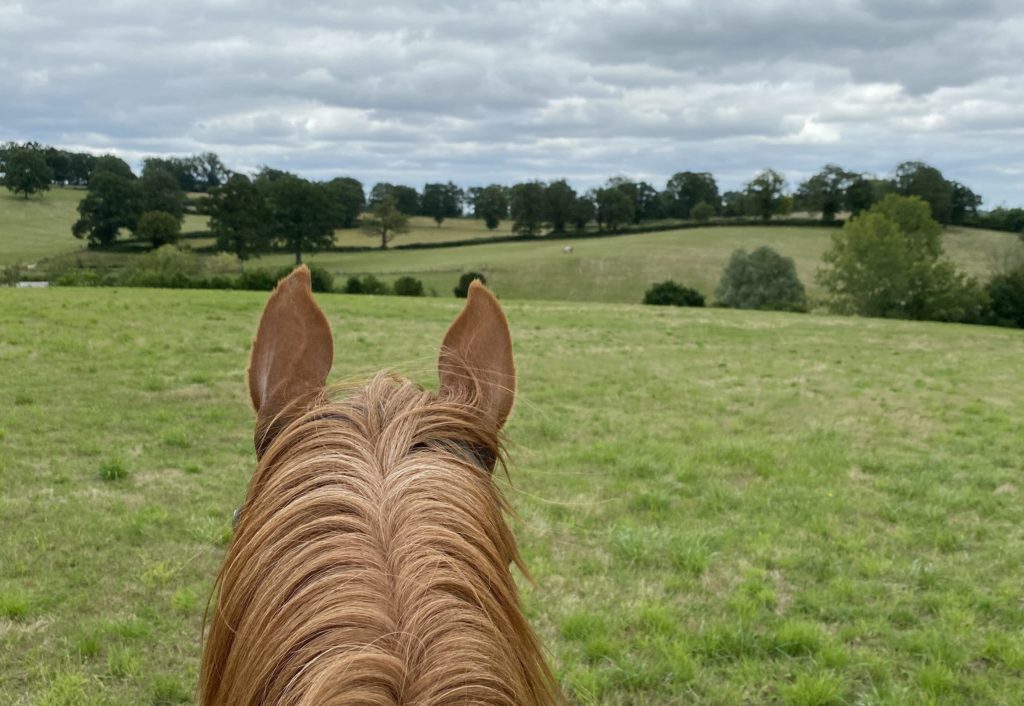 4. Work on your walking relationship as a daily routine
Work on foot and more generally relational work with the horse is often neglected during the year, most often due to lack of time. It is therefore the perfect opportunity to spend time with your horse and improve your relationship. 
Many courses are organized in France with ethologists and it will be quite easy to find one near you. You can also be inspired by great books on ethology. The Natural Horse-Man-Ship by the famous Pat Parelli gives you a lot of exercises and very interesting explanations about horse behaviour.
Le travail à pied peut se faire dans un manège ou une carrière aussi bien en liberté qu'en licol. Vous pouvez également améliorer la relation à pied avec votre cheval simplement en passant du temps avec lui au pansage sans forcément le monter par la suite. Votre cheval vous en sera reconnaissant. Le travail à pied est bénéfique pour améliorer la relation cheval/cavalier et cela se ressentira par la suite à cheval. Il permet également d'entretenir un certain respect des règles de bases. Par exemple, ne pas laisser son cheval marcher devant soi, respecter les distances de sécurité latérale entre le cavalier et son cheval, etc.
5. Massage your horse as a separate activity
Spending time on foot with your horse can also mean taking time to massage him. Indeed, the daily mounted work of the horse tends to create muscular blockages/contractions which can bother the horse afterwards. 
We advise you not to handle your horse without a minimum of physical knowledge of the horse. This will avoid unnecessary injuries. Always massage your horse on the fleshy parts (muscles) by making circular movements with the palm of your hand or with a massage tool if you have one (glove, brush, etc.). You can use creams and balms specifically formulated for massages that you can find in specialized stores. 
We hope you enjoyed this article, 
I'll see you soon, 
The Seaver Team