Thursday, 19 May, 2016
Seaver @ Longines Jumping International of La Baule
A quick review of the event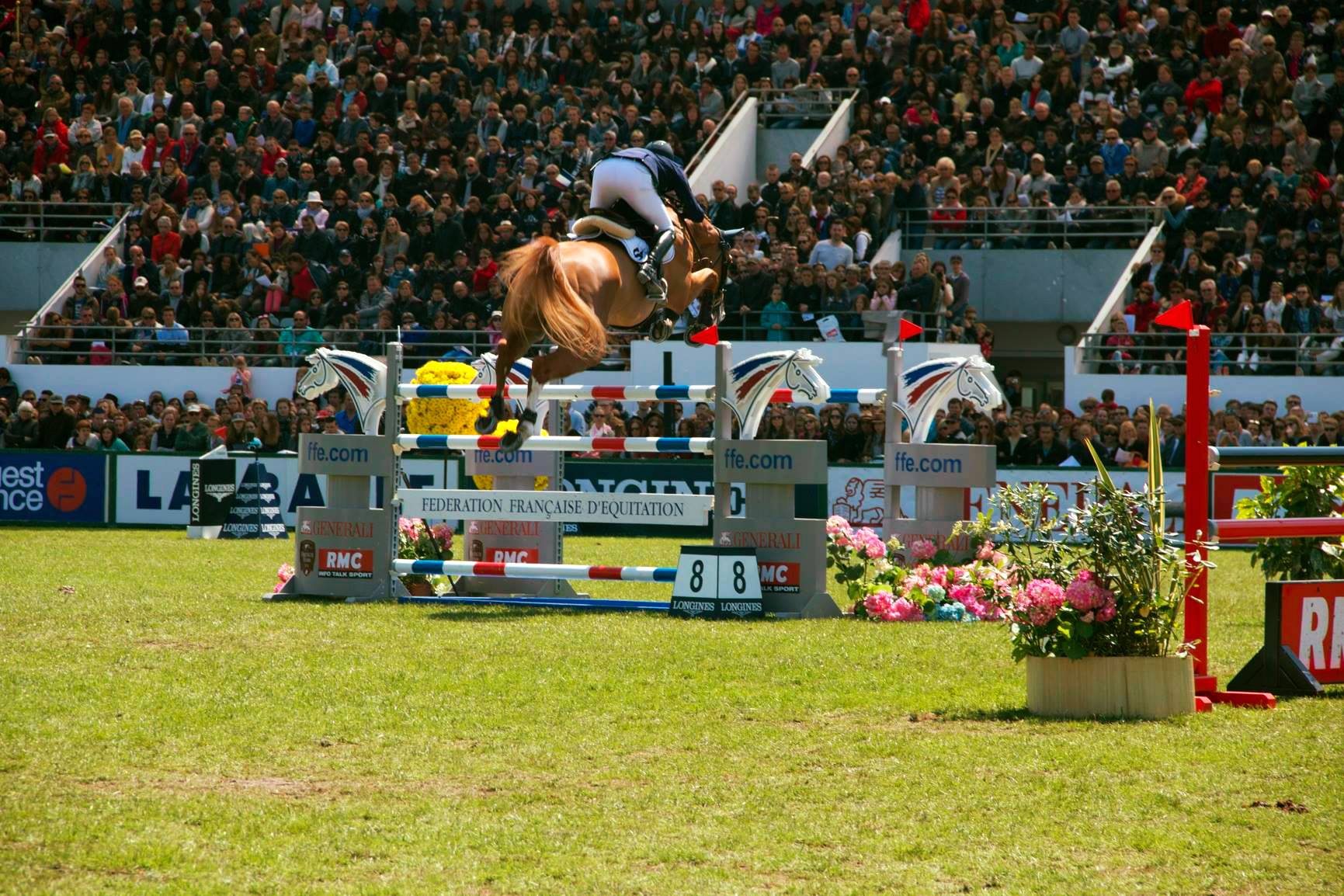 On Thursday, May 12, the Seaver team arrived in La Baule (close to Nantes, in France) for the Longines Jumping International of La Baule; one of the most important events of the professional circuit. The entry for visitors is free, thus attracting a huge crowd of equestrian enthusiast as well as occasional visitors.
The difficulty of the jumps and course, as well as the prizes – superior to 600,000 euros (over 700,000 dollars) – make it a 5-star competition to which the best champions are invited and participate, proudly representing their country.
The setting is fantastic. La Baule is renowned in France to be one of the most exlusive holiday destinations. Among the many places of interest, we can count the longest sand beach in Europe (9km of fine sand), many Casinos, golf courses, and a great equestrian tradition, culminating in this yearly Jumping event.
Being a 4-day event, there are several challenges: the most notable ones are the Longines CSIO 5* and the Furusiyya Nation's Cup. It was really fun to get to attend the other events as well, and particularly the 5* Derby (an event that is getting more and more rare in international competitions).
So… how did it go?
Well, the Nations' Cup saw the Netherlands win for the second year in a row, with a nearly-perfect score, followed by the United States and France. The 5* 1m60 CSIO (the final challenge, on Sunday) crowned the Belgian rider Jérôme Guery and his fantastic horse Grand Cru, after an underperformance in the Nations' Cup and a nice 3rd place in the Derby.
Seaver was present during all events with a lovely stand that many riders and horses came to visit to take a look at our innovation. We displayed the prototype of our girth and asked for feedbacks on its design in order to further improve its ergonomics. Our industrial designer also paid us a visit, and duly noted the different remarks from professional and amateurs from several disciplines, so that we can deliver the best to our clients.
Abdelkebbir Ouaddar (show jumping champion) and the prince Moulay Abdallah (member of the FEI committee) came to our stand to show their support, and renew their interest for Seaver. We also met with many actors of the industry – from those working in equine nutrition to equipment producers – discussing the evolution of the sector and future trends of the equestrian world, as well as journalists and riders who were interested in our vision of putting technology at the service of the horse.
We will be present at Fontainebleau for the Grand Prix Classic, as well as the Global Champions Tour of Chantilly, to keep on showing our prototype and gather feedbacks to further improve it.
Come and see us if you're there!
The Seaver team