Thursday, 11 October, 2018
How Seaver helped Louise monitor the symmetry of her mare experiencing serious lameness issues?
This article is a little different from the ones you are used to; it is a customer success story! 😍
We love hearing feedbacks from Seaver users, how they are using our products and what they like about it. We were particularly touched by our user's Louise story, so we decided to share it in an article.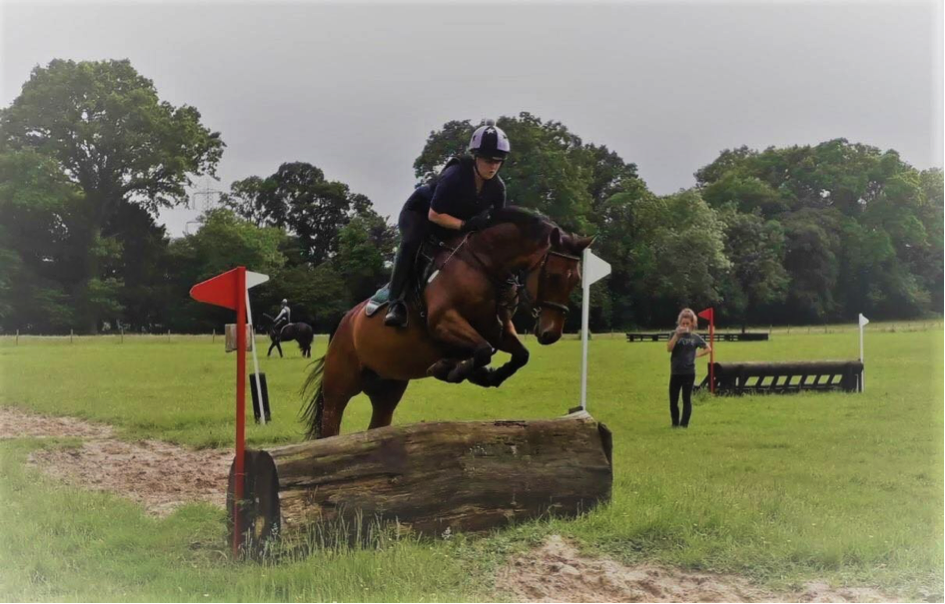 "Everyone I've had spoken to about this Seaver product is loving it."
Louise's mare Blaenlian Doodleba Supreme (aka Bugsy) was off for 18 months due to very bad lameness issues in her front legs. Louise and her vet tried lots of rest, steroids in her joints, bone scans, special shoes, etc. but nothing worked. Despite £9k spent in diagnosis fees they were not able to find the problem, and her mare was still lame…
They ultimately stopped all treatments, and Louise had to face what her vet then considered as the right thing to do: the possibility of having to put her mare down… 😪
Around January she seemed to get better, and she stayed sound through February. That is when they decided to bring her back into work. Around that time, Louise also received her long-awaited Seaver connected girth sleeve. Yay! 🍾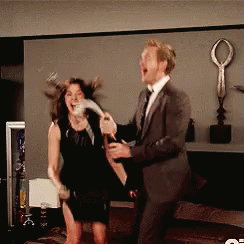 Hoping her mare's health would continue to improve, Louise used her girth sleeve when riding to check her symmetry data in particular. At the first time she was anxious at seeing what the symmetry said and her mare was about 46,5% left and 54,5% right. There was only a 3% difference! She was pleased with that considering she was seriously lame before. She kept on checking, as she was still obsessed with every slightly wonky step and her symmetry improved over time. Take a look at the data below 😉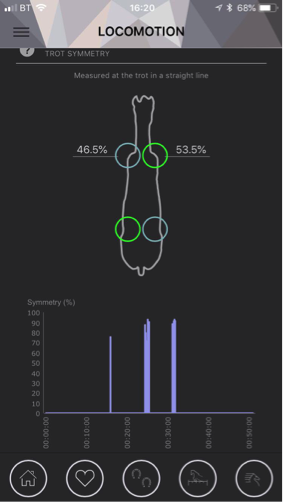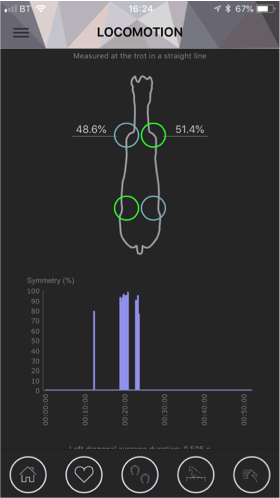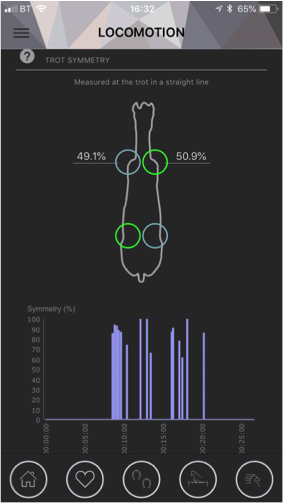 April 13th                                                              May 6th                                                          June 15th
"The Seaver girth sleeve is a fantastic way to monitor overall health"
A few weeks later, they went for a cross-country training for the very first time in two years. She was entirely at ease and at the top of her game. She was the same as she was before. She finished the course just as well as she started. The next day, she knocked her over during a hack and galloped all on her own around a cornfield! The sleeve recorded the whole thing 😝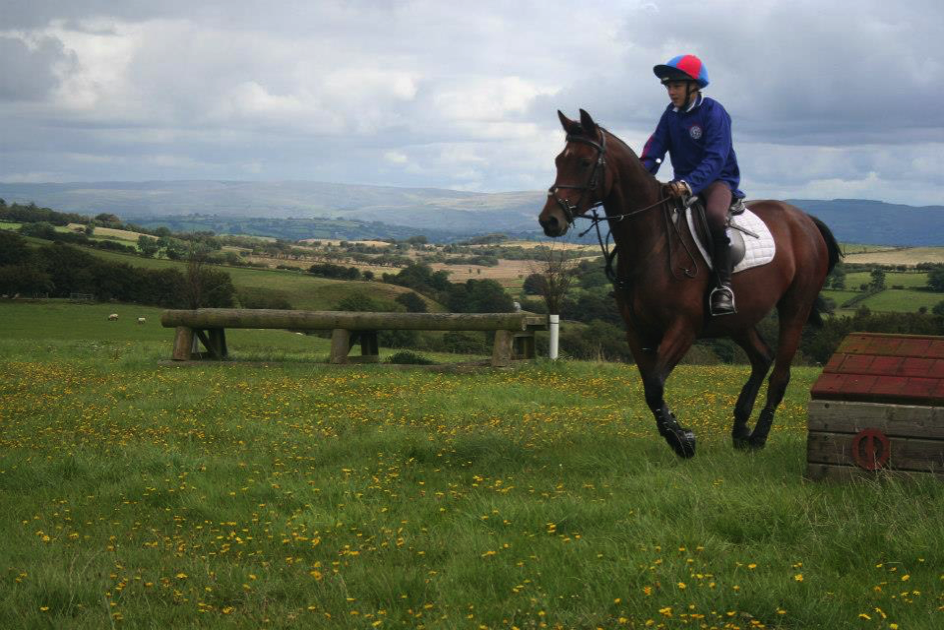 "The Seaver girth sleeve has been a lifesaver in knowing how my mare is actually going and not how I think she is going!"
Her current symmetry is very good and she gets 50/50 sometimes. A few weeks ago, they could even participate in their first showjumping competition!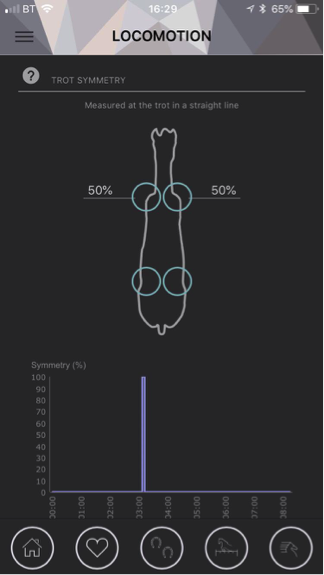 May 30th, after a lunge she rode her to cool down
What a great story and thank you Louise for sharing!
▶️ If you want to know more about symmetry, go read our article about this feature : https://seaverhorse.com/en/understanding-seavers-symmetry-feature/
See you soon for a new article,
The Seaver team 😘